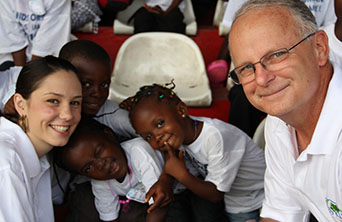 OUR PURPOSE
To give orphans hope and a future.
OUR MISSION
That every orphan will know that Jesus loves them and cares for their needs. God's Kids strives to demonstrate Christ's love for orphans by raising the standard of care and accountability for orphanages around the world.
WE WORK TO:
Provide quality nutrition, clean places to live, and adequate medical care for orphans.
Equip orphans with an education and life skills.
Raise a generation of orphans prepared to be significant contributors to their society.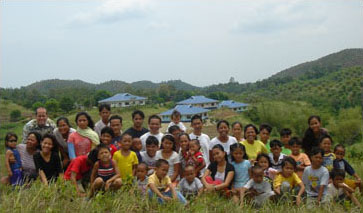 OUR PASSION
Accountability
Establishing and maintaining systems that ensure orphans will receive the best possible care and that financial support is used honestly and effectively.
Awareness
To raise the awareness of the world-wide orphan crisis. The number of orphaned children in the world has swelled to more than 143 million (more than the populations of Canada, the United Kingdom, and Australia combined). AIDS, civil war, and corrupt governments have dealt crushing blows to children around the globe.
Action
Calling people to action in order to raise the standard of care for orphans; mobilizing a broad network of individuals, churches and businesses to meet the physical, emotional and spiritual needs of orphans. In all that we do, God's Kids strives for excellence in obedience to God's Word.
Strategy & Values
God's Kids has identified three areas we will focus on in order to achieve our mission:
Accreditation
Part of God's Kids focus is insuring that children in orphanages are receiving an adequate level of care. This care impacts every area of their life including spiritual, physical and emotional. We require that each orphanage we support sign a covenant which outlines our requirements. A key component of our accreditation is that they also agree to be monitored by a local God's Kids board or short-term teams. This creates a level of accountability which we believe is essential.
Agriculture
Most of the children in the orphanages lack a proper diet. The food they eat and crops they often cultivate are very heavy in starch but do not provide adequate proteins or vitamins. Where feasible, we will work with specialist to grow needed crops for a healthy diet. This will also potentially provide a means for some of the orphanages to rely less on outside funding since they could provide their own meals and potentially sell the excess.
Acquire Life Skills
Providing orphans with an education and a means for supporting themselves is crucial. God's Kids will team up with other service organizations to help provide books and literature to orphanages. We will also train children in agriculture as we establish gardens at the orphanages.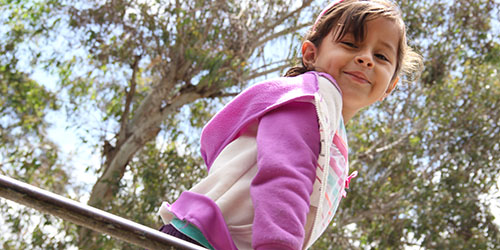 Core Principles
Glorify God
Work hard
Honor the church
Love children
Be people of grace
Embrace accountability
Encourage openness and transparency
Promote dignity through equity
Serve humbly
Speak for children who cannot speak for themselves